Your Clear Path to a Healthier Smile
Invisalign® treatment with Dr. Carley Wall and Dr. Ed Holliday at North Mississippi Family Dentistry can give you beautiful, straight teeth without traditional braces.
How Does Invisalign Work?
The innovative Invisalign system uses clear, lightweight plastic aligners to gently and effectively straighten teeth. The aligners are removable, so you can eat, drink, brush, and floss without any interruptions to your routine.
Invisalign is much more comfortable than traditional metal and clear braces without sacrificing the quality of your results. That means a great experience from start to finish!
During your first visit to our Tupelo office, we'll take digital scans and X-rays to create a 3D image of your mouth. We make your first set of custom-fitted aligners from these images, and then you begin straightening your teeth.
You'll probably wear Invisalign aligners for 9–15 months and will typically use 18–30 sets during your treatment. You wear the trays for about 22 hours a day but can remove them for brushing your teeth and eating.
Based on your individual needs, and the customized treatment plan your dentist creates, you'll switch out your trays every week or two. You'll even start to notice a change in just a few months!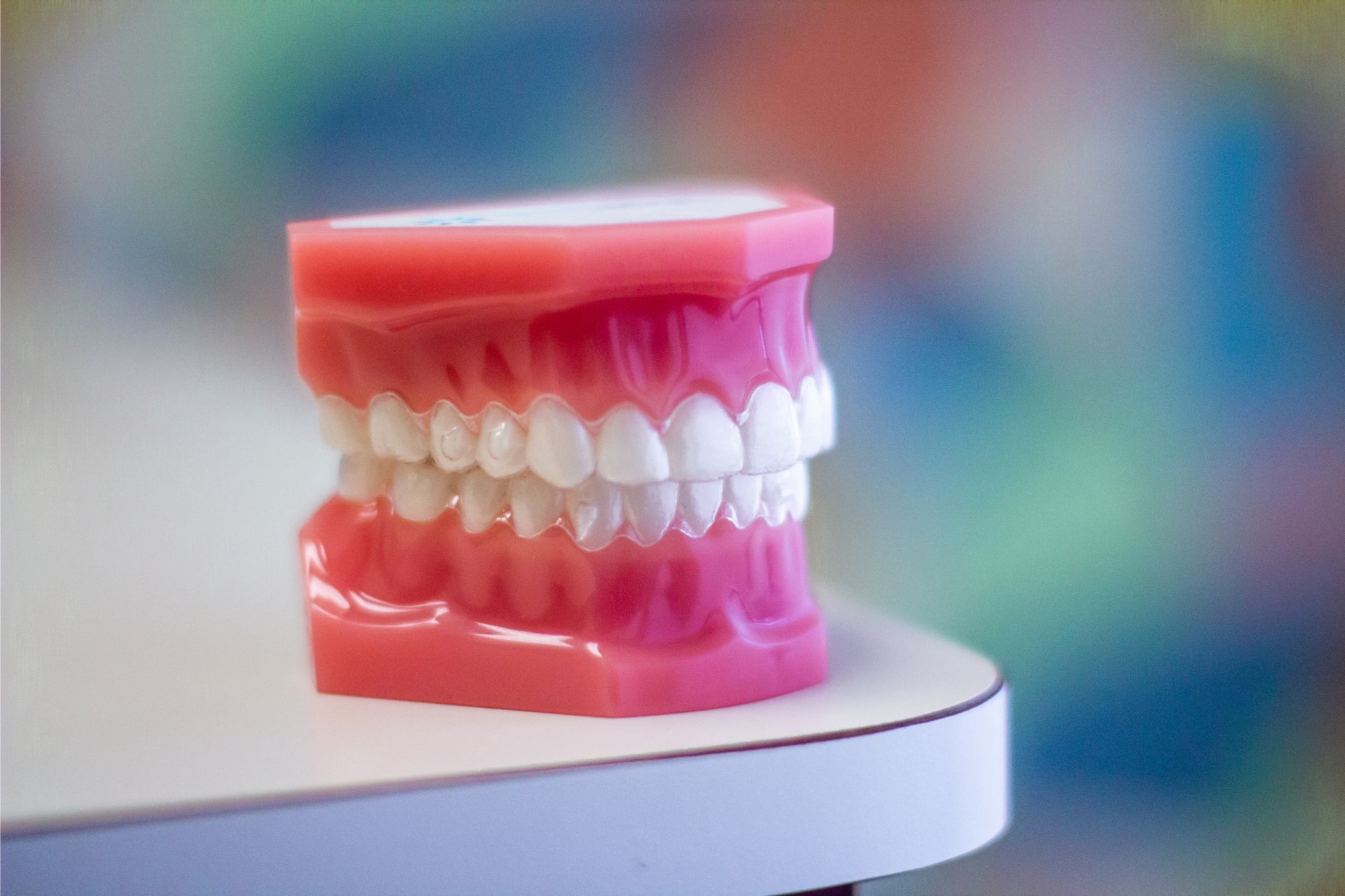 The Invisalign Advantage
Unlike traditional braces and other orthodontic treatments, smooth plastic Invisalign aligners don't have metal components that can irritate your mouth.
Because they're removed during meals, you won't have to watch what you eat like you would when wearing braces, so you can keep enjoying your favorite snacks.
To prevent staining, you'll need to clean your teeth before putting the aligners back on each time you eat.
Of course, brushing and flossing are much easier with clear aligners than traditional braces since you don't have to work around any brackets and wires.
Differences Between Braces & Invisalign
When it comes to Invisalign treatment, there's a lot to consider. Most people who choose Invisalign from North Mississippi Family Dentistry enjoy a number of benefits, including:
Shorter check-ups
Fewer appointments
Easier oral hygiene
Fewer emergency visits
However, since the aligners are removable, you'll have some additional responsibilities to keep up with during treatment.
For example, you'll need to manage your wear time, keep your aligners clean, and swap them out for the next aligner in the series. You need to be sure that you can do this before committing to Invisalign treatment.
Like with traditional metal braces, we recommend wearing a retainer after your Invisalign treatment to maintain your new alignment and your confident new smile.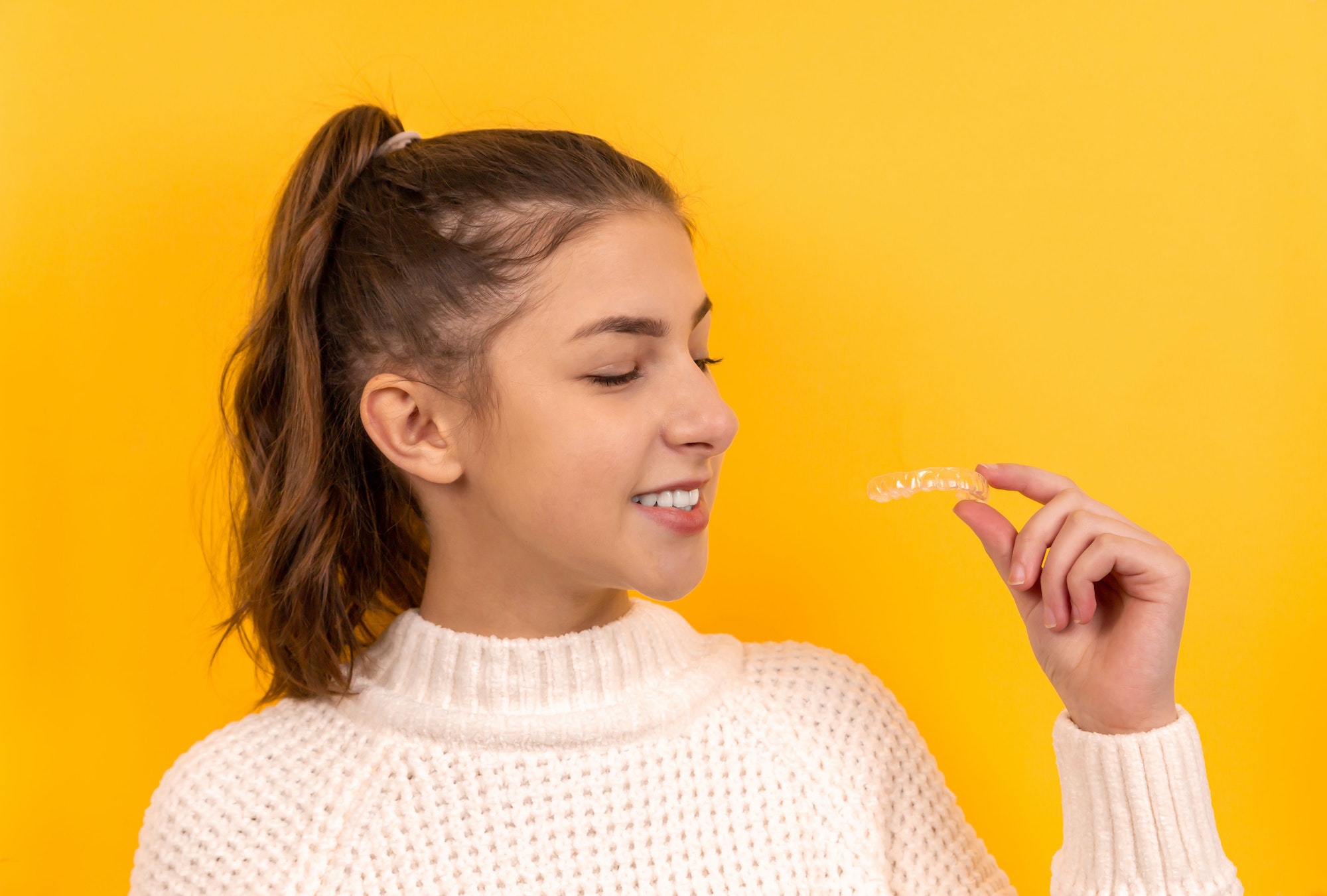 Talk to Us About Invisalign
It's important to wear your aligners for at least 22 hours each day, as recommended by Dr. Wall or Dr. Holliday, so they can do their job and straighten your teeth. However, with Invisalign, you can remove your aligners for special occasions.
You'll need to wear a retainer after Invisalign treatment to maintain your new alignment — and your confident new smile.
Schedule your free consultation with Dr. Wall or Dr. Holliday at our Tupelo office to learn if Invisalign is right for you.