Come See Your Trusted Tupelo Dentist
We proudly provide a wide range of quality dental services to patients of all ages in Tupelo and the surrounding communities.
Address:
901 Garfield St
Tupelo, MS 38801
Phone:
662-844-6464
Office Hours:
Monday: 8am-5pm
Tuesday: 8am-5pm
Wednesday: 8am-5pm
Thursday: 8am-5pm
Friday: 8am-5pm
Dentistry For The Whole Family
Here at North Mississippi Family Dentistry, we see patients young, old, and everywhere in between from Tupelo and the surrounding communities. To learn more about what we offer, contact us today by calling to schedule your first visit with us or follow our social for updates and specials.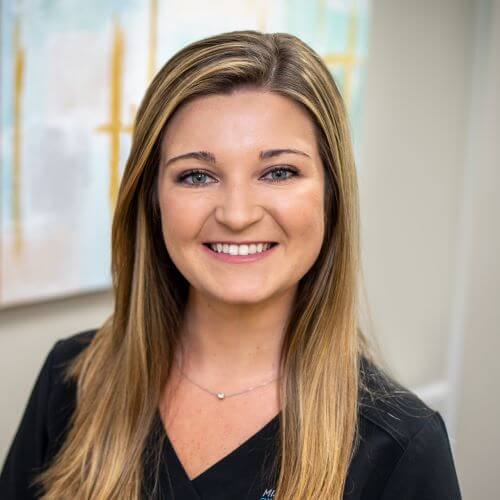 Offering A Wide-Range Of Dental Care Services
Cosmetic Dentistry
If you're looking to improve your smile, the experts at North Mississippi Family Dentistry are able to provide a range of cosmetic dentistry options to fit your needs, including teeth whitening and veneers.
Veneers are custom-made to match your natural smile, and do not require surgery. Instead, veneers are bonded to the front of your teeth. While not permanent, with proper care, your veneers can last many years, giving you a long-lasting, beautiful smile.
Having whiter teeth has become the number-one aesthetic concern of most patients these days. At North Mississippi Family Dentistry, we offer teeth whitening in our Tupelo dentist office. This simple non-invasive procedure changes the color of your natural tooth enamel, leaving you with a smile that is several shades brighter.
Restorative Dentistry
The team at North Mississippi Family Dentistry strives to help you maintain a healthy and happy smile, but we understand that sometimes in life things happen and concerns can arise that affect both your dental health and your overall health. Our restorative dentistry services work to solve a wide range of concerns, because we want to help you start smiling again.
Our expert team can help improve the health of your teeth with fillings or dental crowns. A crown protects and strengthens tooth structure that we can't fix with fillings or other restorations. There are several types of crowns out there, but we offer porcelain crowns, which are the most popular option because they're designed to resemble your natural teeth. Our composite fillings are also the color of your teeth and can repair teeth affected by decay, crack, or fracture.
We also offer root canal procedures, which may be needed if the nerve of your tooth is affected by infection or decay. A root canal can save teeth that otherwise would die or have to be removed. These treatments are highly successful and usually last a lifetime.
If you think you could benefit from any of our cosmetic or restorative dental procedures, please don't hesitate to contact us today.