Meet Your Dentists
At North Mississippi Family Dentistry, you'll get personalized care from a professional team that puts you first. Our dentists, Dr. Carley Wall and Dr. Ed Holliday, have the skill and expertise to give you a positive experience and stunning results.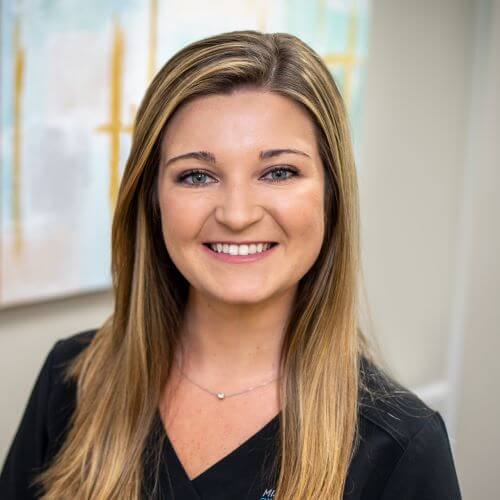 Meet Dr. Carley Wall
Dr. Carley Wall is a native of Tupelo, MS. She received her undergraduate degree from the University of Mississippi and doctorate of dental medicine from the University of Mississippi Medical Center in Jackson, MS.
Dr. Wall loves dentistry and strives to provide the highest quality care to her patients. She has gone the extra mile to earn Invisalign certification to give you and your family access to the best treatments and results.
Dr. Wall and her husband, Ryan, are excited to return to their hometown. They enjoy traveling, hiking, and spending time with their two Aussies, Otis and Bear. They are active members of the West Main Church of Christ.
Meet Dr. Ed Holliday
Dr. Ed Holliday was born in 1960 and raised in Ripley, Mississippi. He graduated from Northeast Mississippi Community College, the University of Mississippi, and the University of Mississippi School of Dentistry in 1987.
Dr. Holliday moved to Tupelo in 1992 to practice dentistry and still lives in Tupelo with his wife, Leslie. They have four adult children: Peyton, Edison, Graham, and Perrin.